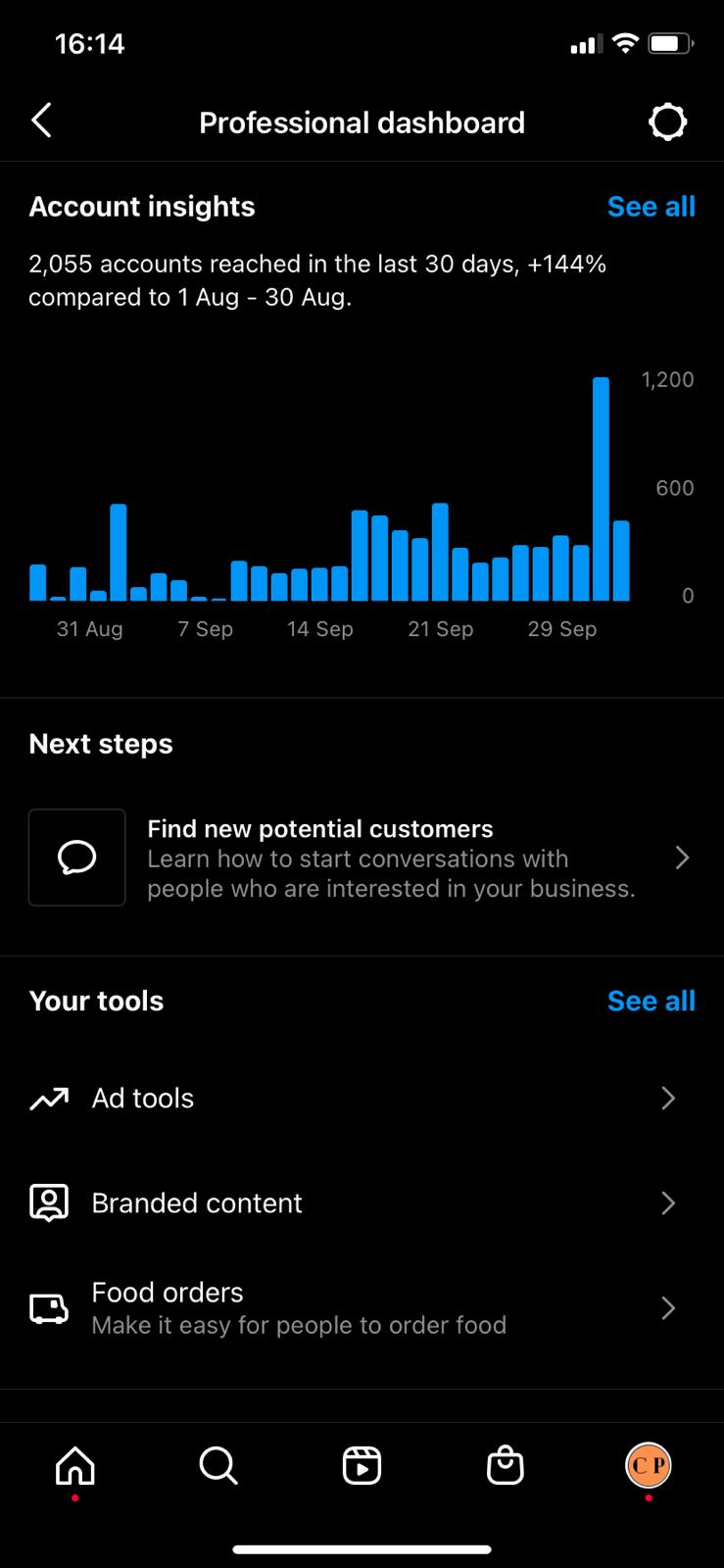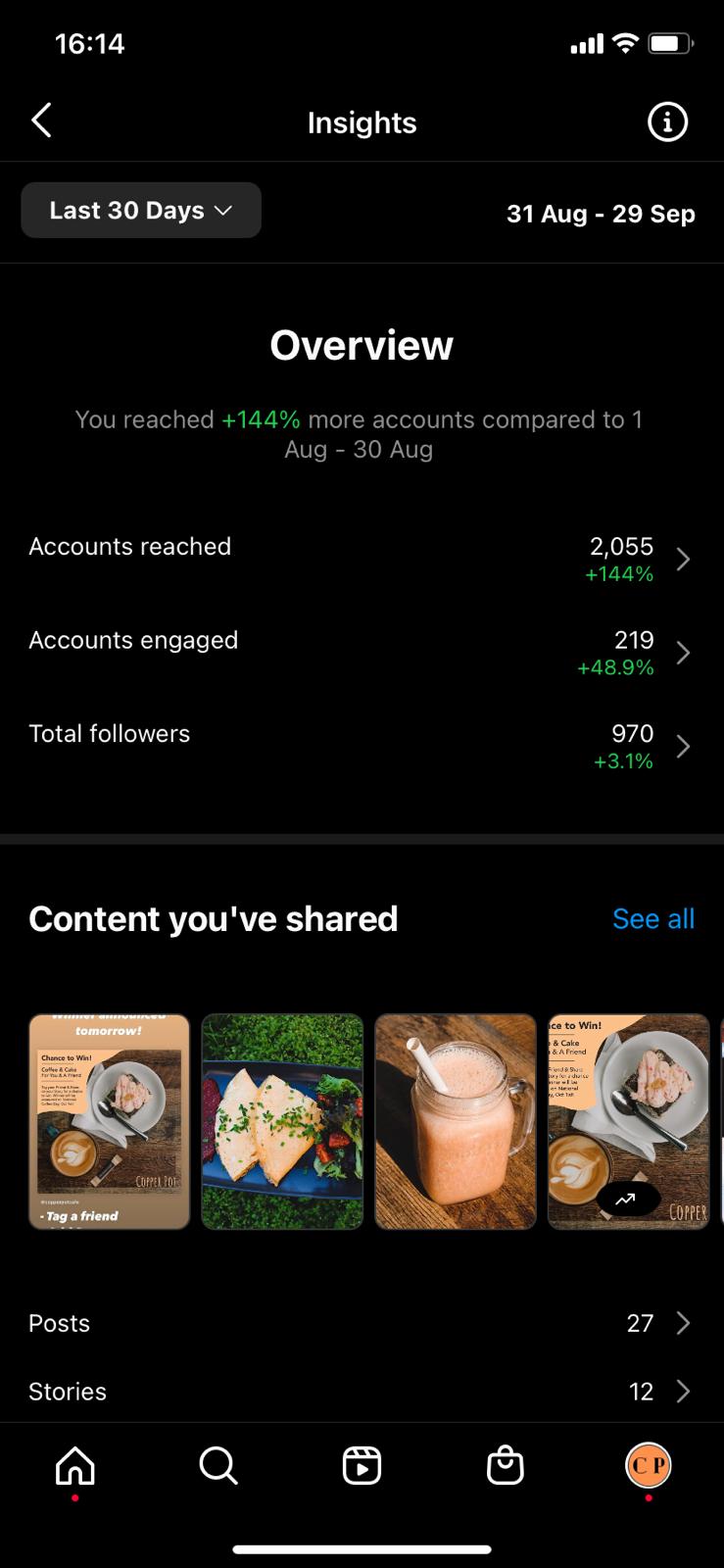 Copper Pot is a small cafe business in the heart of Sheffield. With Customers ranging from students to professionals alike. Whilst managing their content, primarily being their photographer taking photos of their new and upcoming products. The largest growth seen on their platform has been the usage of promotional products and celebrating their milestones. Customers are more likely to engage in promotional posts and images that are more 'aesthetically' pleasing.





After a month of taking over their platform the accounts reached by the Copper Pot Cafe Instagram went up by well over double.

In the second month I was then able to get them past the milestone of 1,000 followers and the account is still growing at a fast rate.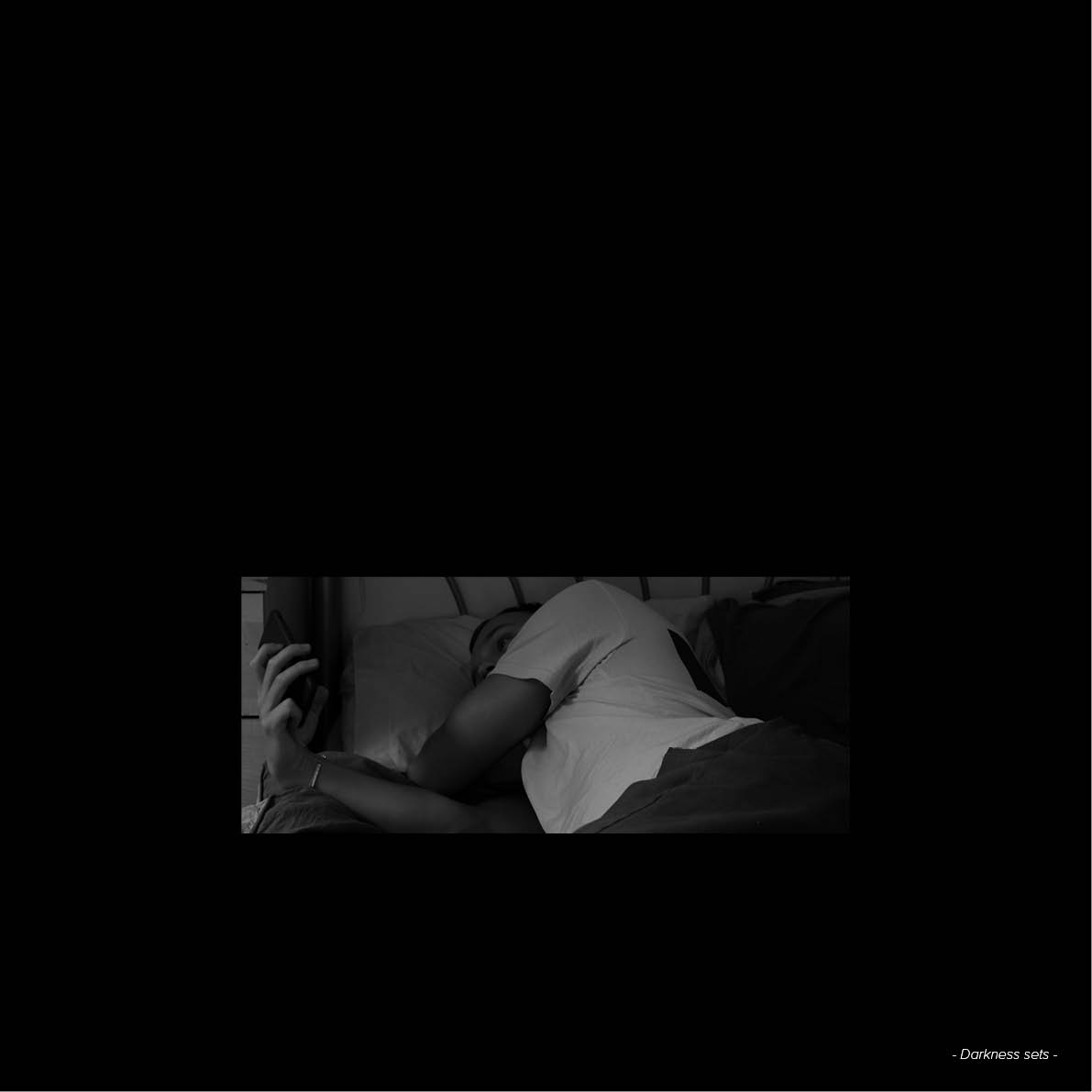 Explores the theme of boredom with the influence of Duane Michals and Sarah BahBah. Inspired by the artists' style, I have created a publication showing two sides to boredom.

This publication is nearly 4 meters long, an accordion-style fold that can be laid on the floor and stands freely.This project shows the passing of time and that we can choose two ways that boredom affects it.

The negative side slowly shrinks to show darkness consuming the person, not realising their day has passed while on their phone. In contrast, the positive side gets bigger and brighter, the images slowly get sunnier to show a more energised day.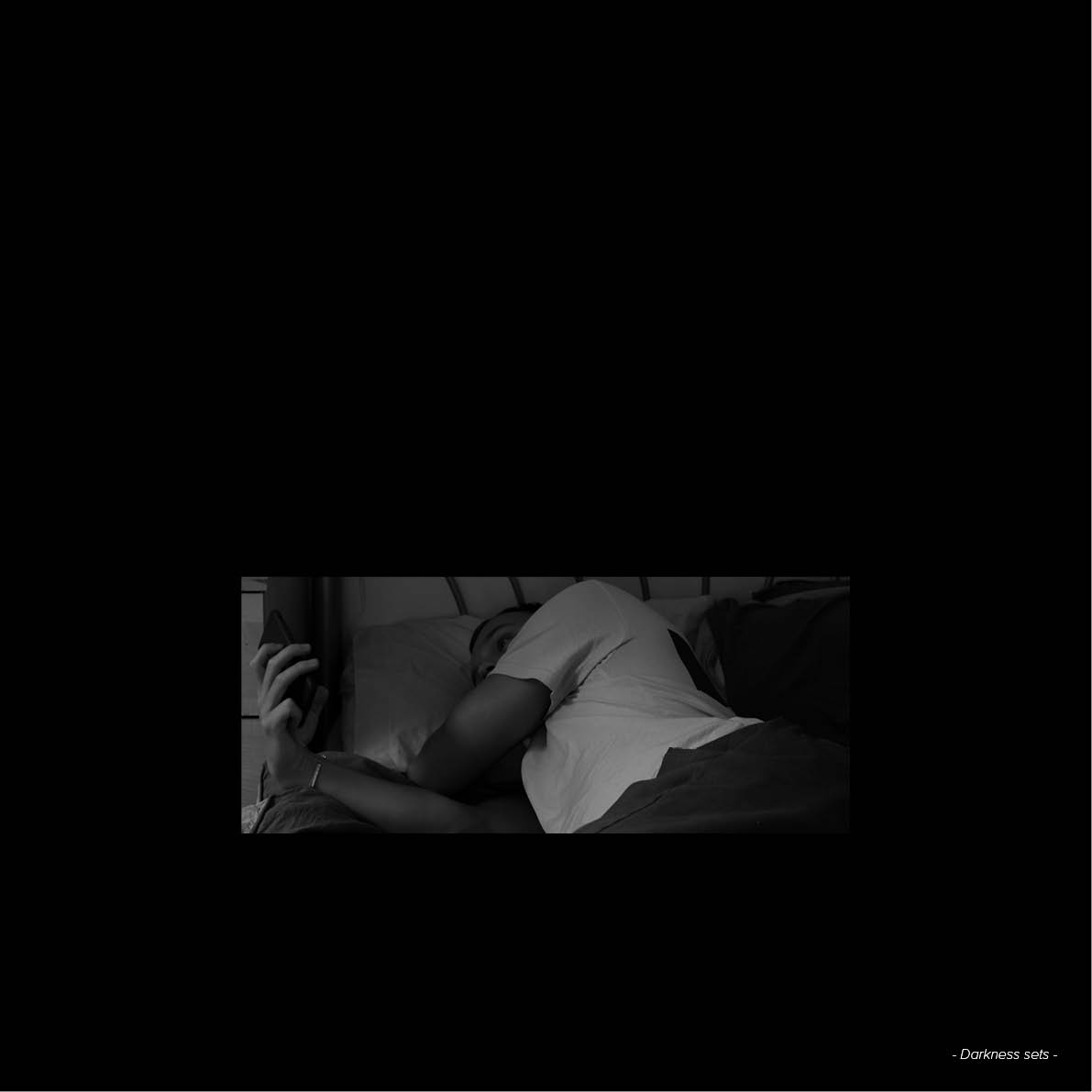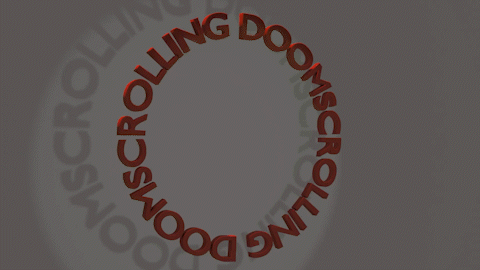 Doomscrolling is an awareness campaign expanding the Boredom publication.


This campaign came from the word 'doomscrolling' meaning: ''The activity of spending a lot of time looking at your phone or computer and reading bad or negative news stories''.

The concept of a popping advert that would repeat many times on one social media feed like many ads nowadays. With the repeating animation style, it is to represent the loading sign that a social media app may do when it is loading for a while.


The purpose of this campaign is to show how much information, primarily negative news can be shown repeatedly even when it is not wanted by the user.
Graphic Designer Fay Chapman is also known as Phealie Chapman. (Pronounced fay-lee). Born in the Philippines.

An aspiring photographer who appreciates combining the world of graphics with photography. She finds enjoyment creating publications and motion design projects that invoke social awareness. Alongside this, she is always open to new creative challenges.